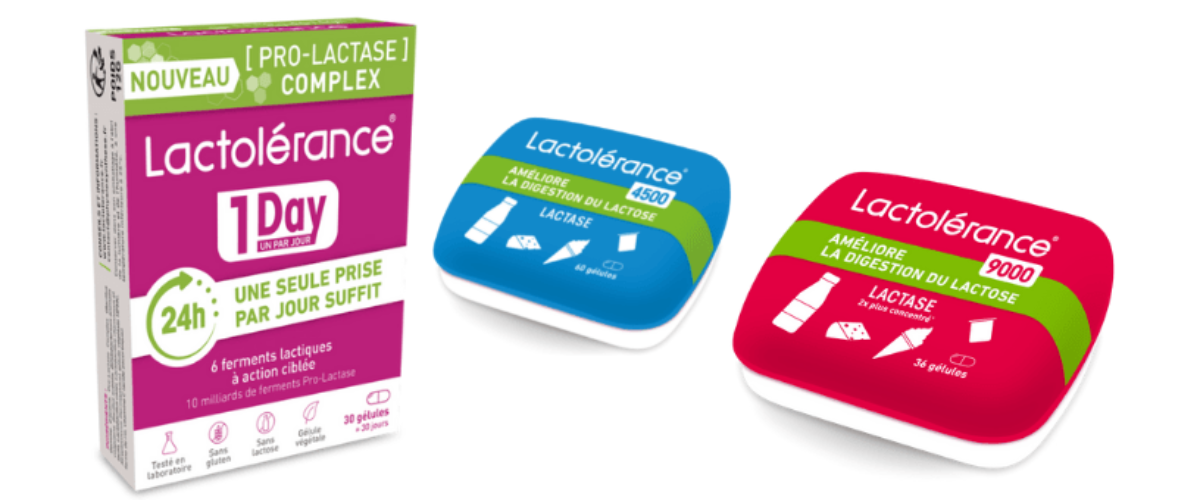 Your choice will depend on how often you eat outside the home and the level of comfort you want.
1Day Lactolerance - 24 hour protection - Maximum comfort
1 capsule daily protects 24 hours a dayThis is true regardless of the level of intolerance.
No need to read labels or carry a pillbox. No risk of being tricked by hidden lactose.
Lactolérance 9000 - 45 min/1h protection - Ideal for occasional lactose consumption
For severe lactose intolerance. Easy to use: usually only 1 capsule is needed.
Add a second capsule for meals very rich in lactose.
Lactolérance 4500 - Protection 45 min/1h
For moderate intolerance and low lactose consumption.
For first-time use we recommend the Discovery Pack (click here)