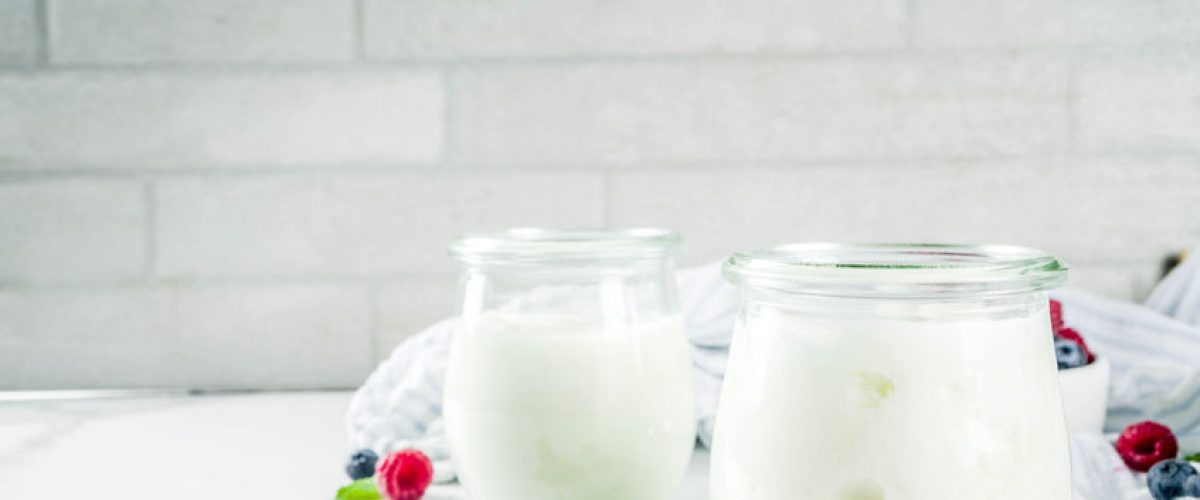 True or False?
Yoghurt does not contain lactose...

This is wrong!

You may have been told by authorised persons that yoghurt does not contain lactose ?
- And yet... after consuming it, you experienced the usual symptoms oflactose intolerance. Why is this?

It should be noted that, for taste and texture reasons, manufacturers add to their yoghurt recipes :
- milk powder (= 50 % of lactose),
- condensed milk
- whey
- or fresh cream.

This added lactose is then present in too great a quantity in the yoghurt to be completely transformed by the lactic ferments - hence the inconvenience.
The milk tolerance will allow you to enjoy these yoghurts without any inconvenience.

It's true!

At home, on the other hand, there is no need to add lactose to prepare delicious yoghurts and enjoy them without fear: using organic milk for example, and adding a few drops of essential oils (vanilla, orange, etc.), you will obtain delicious and original yoghurts!

Making your own yoghurt is also ecological :
- no plastic pots,
- no energy for their transport
- no energy is used to shop them in the shops either,
all for an unbeatable cost price!

A good yogurt maker costs 30 to 40 euros - but ask around: you'll surely find someone who will be happy to make room in their cupboards...

Enjoy your meal!

List of lactose-free yoghurts

Finally, there are yoghurts: lactose-free with soya, hazelnuts or almonds. They are offered by the brands Alpro, Sojasun, Bjorg, Michel et Augustin and even Andros. These vegetable desserts are vanilla, chocolate, caramel, plain, there is something for everyone. Finally, there are also yoghurts made from coconut milk such as those offered by The Coconut & Co.