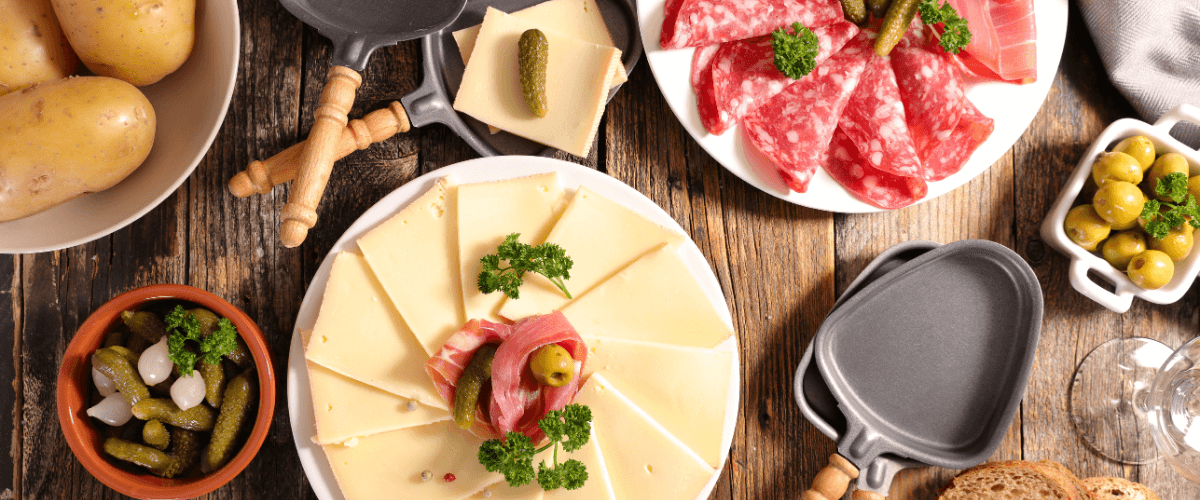 Are temperatures dropping and leaves starting to turn yellow? 🍁🍁 It's time to organise your first raclette party! Potatoes, cold meats and, of course, cheese are the order of the day for a gourmet evening of conviviality. 😋 Raclette is a firm favourite with the French, it is also a rich dish that can cause problems, particularly if you are intolerant to lactose. When you consider that even charcuterie may contain lactoseIf you suffer from intolerance, it's easy to be tempted to leave raclette evenings out of your calendar altogether and miss out on some wonderful (and uncool) moments of conviviality!
So how can you enjoy raclette parties if you're lactose intolerant?
👇 Detailed answer in this article. 👇
Raclette and lactose intolerance: pitfalls and tips for easy eating
What is the lactose content of raclette cheese?

🧀
First of all, let's remember how to tell whether a cheese contains a lot or a little lactose.
Raclette is a semi-hard cheese, so its lactose content is moderate. lactose: 0.1 to 1g of lactose per 100g. It's the maturing time that influences the lactose content. Mature cheese - soft, hard or semi-hard cheese - contains much less lactose than fresh cheese. The vast majority of people with lactose intolerance can therefore eat raclette cheese without fear of symptoms (most people can tolerate up to 10g of lactose, the equivalent of a glass of milk).
⚠️ Attention Lactose sensitivity is unique to each individual, so be careful how much you take in.
Alternatives to traditional cheese
However, there are a number of reasons for this, more sensitive people and more affected by the symptoms oflactose intolerance will find it difficult to eat raclette, despite its low lactose content. However, there are many alternatives to the classic raclette cheese: Beaufort, aged Gruyère or Comté can all be perfectly melted and enjoyed as raclette.

Can you smell the sweet, delicious aroma of melted cheese? 
Charcuterie, a little-known source of lactose 🥓
Of course, if you're a big fan of classic raclette cheese, it can be hard to give it up for good! We've talked first and foremost about raclette cheese, but you should also be aware that the charcuterie we eat at this time may also contain lactose. Apart from ham, many charcuterie products contain more lactose than cheese (rosette, sausage, etc.)! Lactose is used as a texturiser and preservative in the food industry. Although you can of course replace charcuterie with vegetables, many raclette fans will find it hard to do without it, because it's such an essential part of this type of meal!
Click here to find out more about charcuterie and lactose
Enjoy all the flavour of raclette with Lactolérance
Lactase supplementation: your ticket to indulgence 🚀😋
However, it is possible to consume lactose without fear of experiencing any side effects. unpleasant symptoms. Lactolérance has developed capsules of lactasethe enzyme that enables our bodies to digest lactose properly. Lactolerance allows you to eat your favourite lactose-containing foods while eliminating the signs of your intolerance.
Our capsules are of course suitable for different intolerance profiles. If you're planning a raclette evening, Lactolérance 4500 or Lactolérance 9000 are the ideal allies to guarantee you a peaceful digestion. If you suffer from moderate lactose intolerance and want to enjoy your raclette in peace, Lactolérance 4500 is for you, 1 to 4 capsules before meals. In the case of severe intolerance, it is preferable to adopt Lactolérance 9000, a formula with twice the concentration allowing 45g of lactose to be absorbed per capsule.
These two food supplements can be used on demand, immediately before consuming lactose, for 45 minutes to 1 hour of effectiveness. All you have to do is choose your capsules according to your level of intolerance and adapt the dose you take before a meal according to the amount of lactose you need to digest.
Why not opt for 24-hour protection with just 1 capsule a day? 🛡️💊
Have you been dreaming of permanent protection against the symptoms of lactose intolerance? Lactolerance has done it! Discover Lactolerance 1Day A unique combination of 6 specially selected, lactase-producing probiotic strains.
1 capsule per day and say goodbye to deprivation! No more need to read labels or carry a pillbox with you. No more risk of being tricked by hidden lactose.  You can enjoy a delicious raclette but also pastries, ice creams, pizzas, etc... without digestive problems.
You can then occasionally boost your digestion with Lactolérance 9000 when you are planning to eat a meal with a high milk content (a Zen 100% strategy much appreciated by regular Lactolérance users).
Now all you have to do is enjoy your raclette evening to the full, without the slightest fear of symptoms!
👇 Prepare for your next raclette party with the Discovery Pack👇
Conclusion
Lactose intolerance and raclette are not irreconcilable - quite the contrary! Be careful about the cheeses and cold meats you choose for your meal. Lactase supplementation will be the best strategy to adopt to enjoy this moment of conviviality in complete tranquillity.  With Lactolérance you no longer have an excuse to indulge your sweet tooth. 😋😉!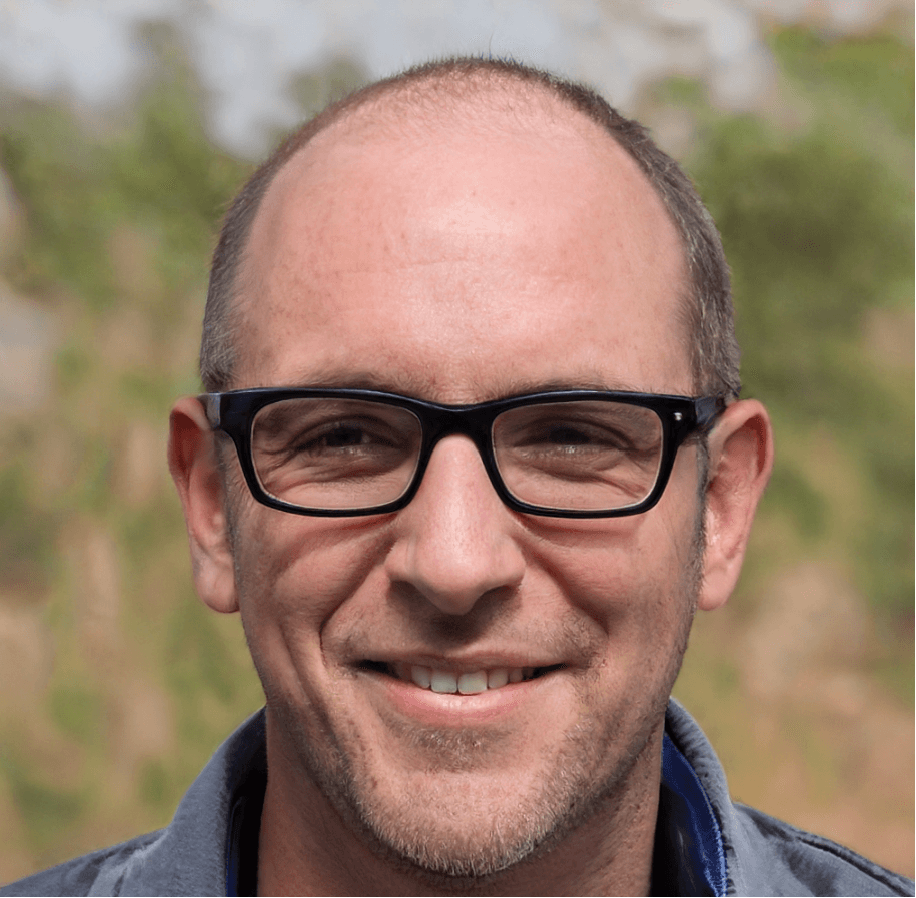 Hello, I'm Vincent 😄
Like you, I'm lactose intolerantI know exactly what you're going through and the difficulties you encounter on a daily basis. For more than 10 years, I've been helping our customers to use our food supplements and giving advice and tips on how to improve their digestive comfort. I'm also a keen cook and a gourmet, so in this blog you'll find my favourite recipes for a more balanced diet. lactose-free diet.
Lactose intolerance is not inevitable! With Lactolerance you can digest with complete peace of mind 😉