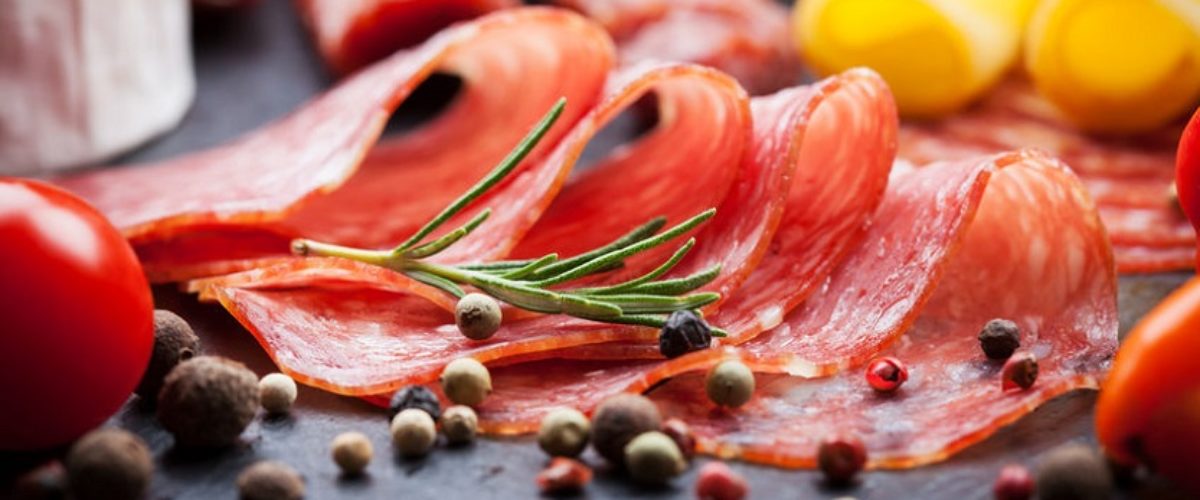 Lactose in sausages?!... But what for?
It is often surprising to see the presence of lactose in charcuterie... or even frankly annoyed to find out after the fact - when the digestive problems appeared. It is all very well to have milk in a pastry, a biscuit, a sauce, an ice cream or a pizza. But in a meat product? Look for the mistake!
Here are two reasons:
- easy to use, low in sugar and inexpensive, lactose combined with lactic ferments first of all helps to give foodstuffs a more balanced compact texture.
- Lactose is also a preservative.
In which types of sausages is lactose* found?
All sausages (Knacki, Strasbourg, Frankfurt, Toulouse, Morteau, Currywurst, chipolatas, merguez, fricadelle...), white and black pudding, private label lardons, sausages and chorizos, mortadella, salami, pâtés, pies, mousses and terrines, some rillettes.
However, the following types of sausages are LACTOSE-FREE:
- hams dry and most hams white,
- bacon of the major brands,
- whole foie gras
– all charcuterie kosher.
In conclusion, it is essential to read all labels carefully and touse Lactolérance by default in case of doubt.

*This information has been taken from the main brands and is given as a guide. We recommend that you read the labels carefully.