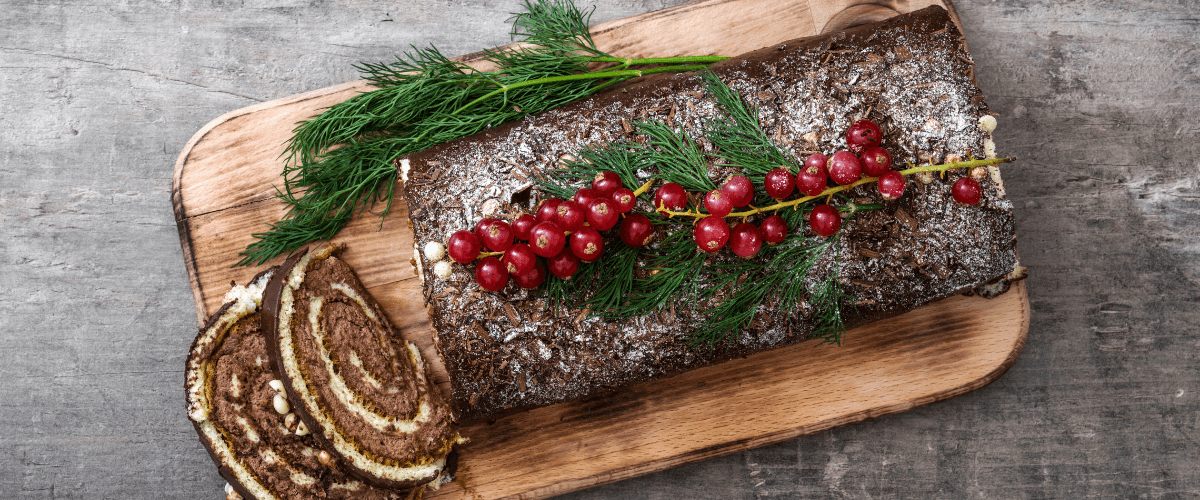 What would a Christmas meal be without a traditional Yule log to round off your feast? Immerse yourself in the magic of the festive season with our delicious no-frills recipe. lactose with chocolate and red fruit. A gourmet creation, full of flavour, to delight all your guests! 🍫🎄✨
Easy recipe for a lactose-free chocolate and red fruit Yule log for 6 to 8 people
Step 1 - Ingredients :
For the Génoise :
6 eggs
150 g sugar
150 g flour
45 g unsweetened cocoa powder
1.5 teaspoons baking powder
For the Garnish :
300 ml vegetable cream (soy, almond, coconut)
300 g lactose-free dark chocolate
Red fruit (strawberries, raspberries) for the garnish
Decoration :
Icing sugar
Extra red fruit
Stage 2 - Preparation (about 45 min) :
Preparing the sponge cake 🫓 :
Preheat the oven to 180°C.
Beat the eggs and sugar until the mixture doubles in volume.
Gently add the sifted flour, cocoa powder and baking powder. Mix gently.
Pour the dough onto a baking tray lined with baking parchment and spread evenly.
Place in the oven for approximately 12-15 minutes. The sponge cake should be soft.
Remove from the oven, leave to cool and then roll in a damp cloth.
Prepare the chocolate ganache 🍫:
Heat the vegetable cream in a saucepan. Add the chopped chocolate.
Mix until the chocolate has completely melted and the ganache is smooth.
Leave the ganache to cool.
Fitting the log 🪵 :
Gently roll out the cooled sponge cake.
Spread a thin layer of chocolate ganache over the sponge cake.
Add a layer of red fruit on top of the ganache.
Gently roll the sponge into a log.
Cover the log with the remaining chocolate ganache.
Use a fork to create striations imitating the bark of a tree.
Decorating your log 🎊 :
Sprinkle the log with icing sugar for a snowy effect.
Decorate with additional red fruit.
Refrigerate for at least 2 hours before serving.
Tip: Prepare this log the day before so that it is fresh and the flavours blend perfectly. Merry lactose-free Christmas! 🎄🍰
👇 To enjoy your Christmas feast with complete peace of mind, opt for the Discovery Pack! 👇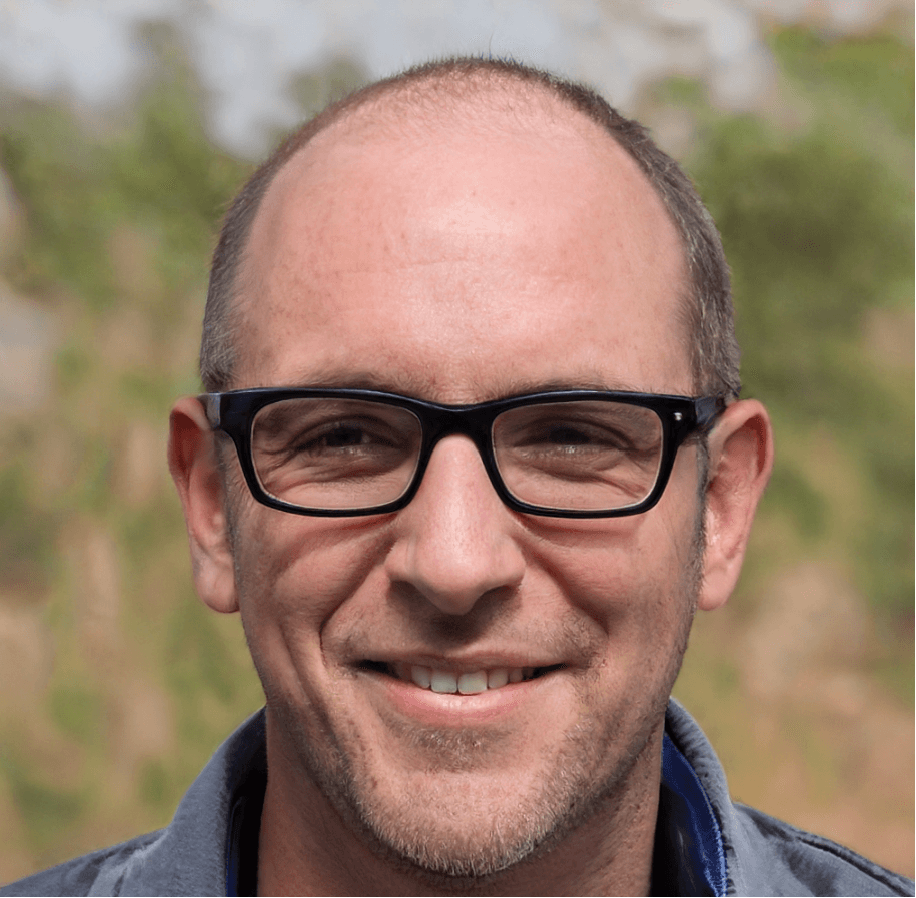 Hello, I'm Vincent 😄
Like you, I'm lactose intolerantI know exactly what you're going through and the difficulties you encounter on a daily basis. For more than 10 years, I've been helping our customers to use our food supplements and giving advice and tips on how to improve their digestive comfort. I'm also a keen cook and a gourmet, so in this blog you'll find my favourite recipes for a more balanced diet. lactose-free diet.
L'lactose intolerance doesn't have to be the case! With Lactolérance you can digest with complete peace of mind 😉