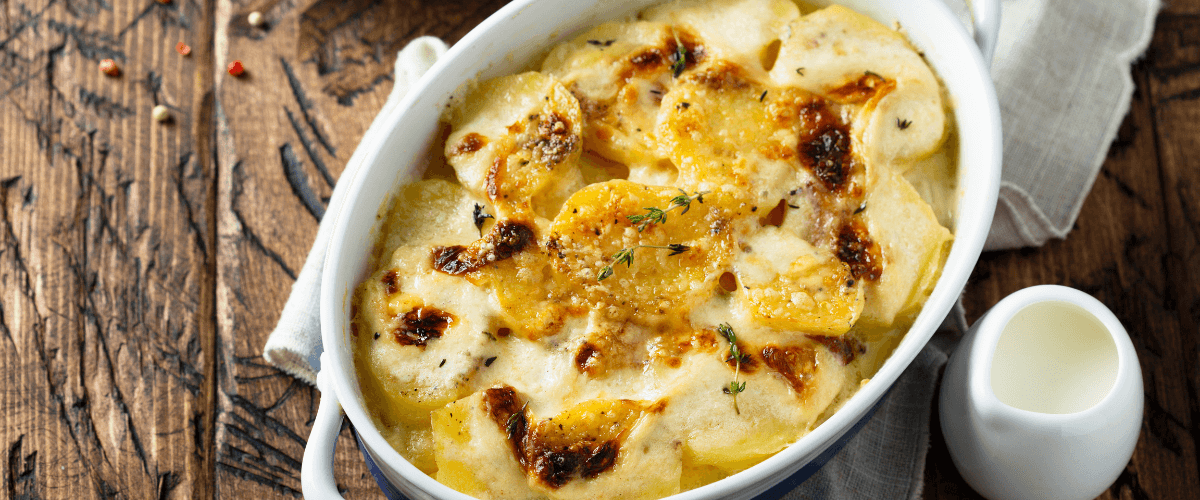 Gratin dauphinois is a great classic of French gastronomy. It can be eaten as a side dish (with grilled meats in summer, for example) or as a main course with a salad. You can also prepare a lactose-free gratin dauphinois !
The secret of the gratin's melt-in-the-mouth texture lies in the reaction that occurs during cooking between the starch in the potatoes and the mixture of cream and milk. The gratin must be melt-in-the-mouth but the potatoes must remain firm. And it works really well with plant-based milk and cream!
How do you make a good lactose-free gratin dauphinois?
Step 1 - Ingredients :
For 4 people:
1 kg firm-fleshed potatoes.
1 clove of garlic.
40 cl oat milk
40 cl cream of oatmeal.
Lactose-free margarine.
1/2 nutmeg.
Black pepper.
Salt.
Stage 2 - preparation :
Preheat your oven to 150°c.
Peel the potatoes and rinse them in clean water. Cut them into thin slices with a knife or a mandolin. Do not put the potatoes back into the water once they have been sliced.
Rub a baking dish with the halved garlic clove and brush the dish with margarine. Lay the potatoes flat in the dish in several layers. 
In a bowl, mix the oat milk, oat cream, grated nutmeg, two grindings of black pepper and a pinch of salt.
Cover the potatoes with the cream and milk mixture. You should just see small potato wedges sticking out. 
Bake in the oven for 2 to 2 1/2 hours. To check the cooking time, plunge a sharp knife into the heart of the gratin, it should sink in without resistance.
You can prepare the dish in advance and reheat it for 20 minutes at 150°c before serving.
Step 3 - treat yourself! 😋
Now all you have to do is enjoy this recipe with your family and friends!
We hope this recipe will delight your taste buds!
 Lactolérance, your partner in indulgence.
>> Click here to discover all our lactose-free recipes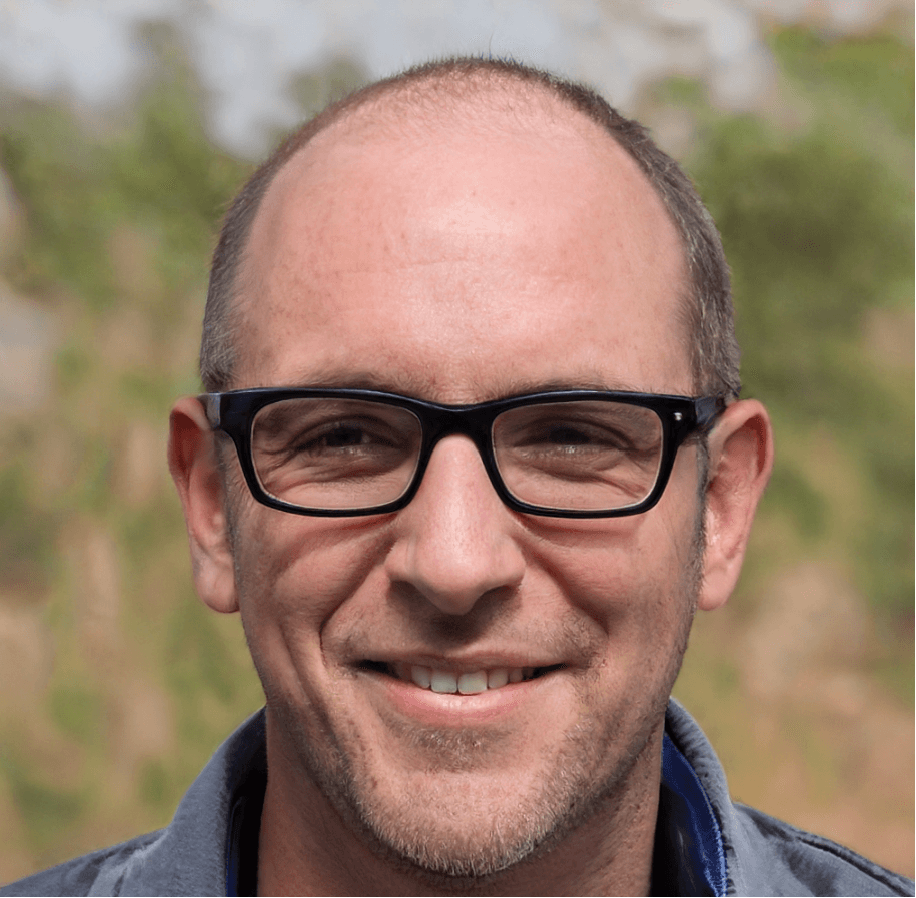 Hello, I'm Vincent 😄
Like you, I'm lactose intolerantI know exactly what you're going through and the difficulties you encounter on a daily basis. For more than 10 years, I've been helping our customers to use our food supplements and giving advice and tips on how to improve their digestive comfort. I'm also a keen cook and a gourmet, so in this blog you'll find my favourite recipes for a more balanced diet. lactose-free diet.
L'lactose intolerance doesn't have to be the case! With Lactolérance you can digest with complete peace of mind 😉