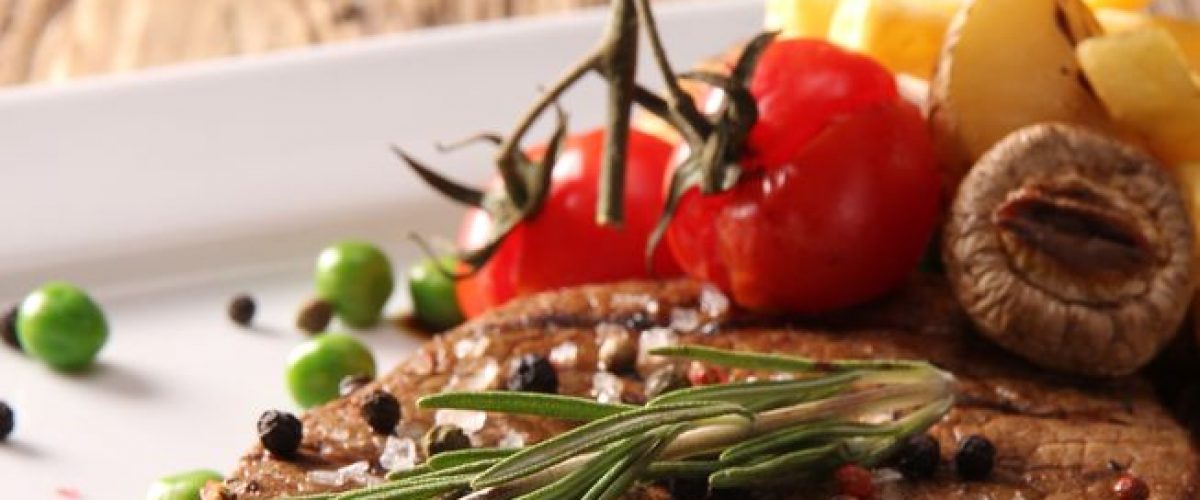 A classic of French gastronomy, quick and easy to make!
Ingredients
For 4 people:
- 4 beef tenderloin steaks
- 4 large potatoes
- 40 cl of soy cream
- 3 cloves of garlic
- 2 large tbsp. green pepper
- 1 meat stock cube
Parsley, olive oil, salt and freshly ground pepper
Preparation
Preparation: 15 min Cooking: 30 min
1. Peel and dice the potatoes. Heat a little olive oil in a frying pan and fry the potato cubes on a high heat, turning them regularly.
Chop the garlic finely and add to the potatoes. Add salt and pepper and cook for about 30 minutes.
2. Heat a little olive oil in a second pan. Sear the steaks on both sides. Remove from heat and keep warm.
3. Pour the soy cream, pepper and stock cube into the pan. Reduce, stirring regularly.
4. Season with salt and pepper and pour over the steaks.